Business ATM Visa Checkcard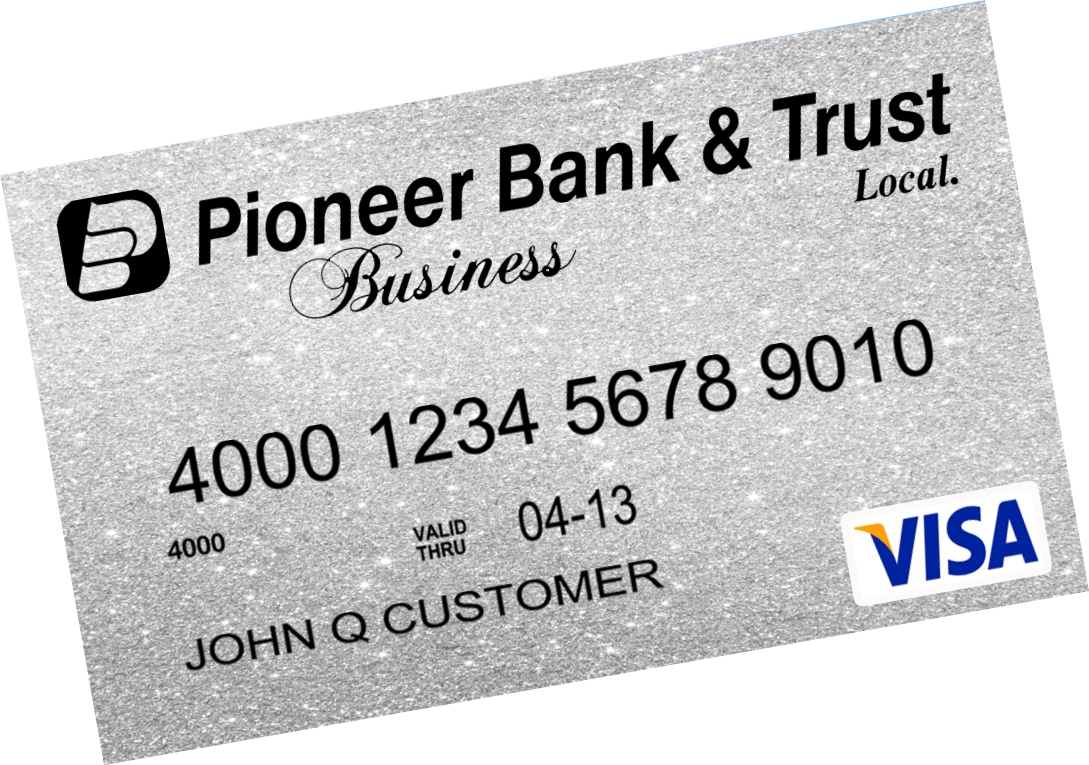 Introducing the Pioneer Bank & Trust Business Check Card that rewards you with points every time you use it to make qualifying purchases.* Points can be redeemed for merchandise, hotel stays, and much more…
…it's business banking with a kick!
Our Check Card features include**:
Emergency card and cash service
VISA Extras Reward Program

Earn 1 point for each dollar on purchases up to $4,000 a year
Earn 2 points for each dollar on purchases over $4,000 a year

No fee for the card
The card can be embossed with both the business and individual name
Auto rental collision damage waiver
Purchase security/extended protection
Travel and emergency assistance
Corporate Liability Waiver Program
Protection from possible card misuse by terminated employees
* Qualifying purchase is any signature-based purchase, Internet purchase, phone or mail order purchase, or automatic bill payment made with an enrolled VISA card that is processed or submitted through the VISA U.S.A., Inc. transaction processing system. You must sign for all in-store purchases you make with an enrolled VISA card in order for such purchases to be deemed qualifying purchases.
** These features are available only on our Business Check Card.
Do not use a Personal Identification Number (PIN) when paying for your purchases with your enrolled VISA card if you want to earn points for such purchases.