Brianne Fox – Trust Assistant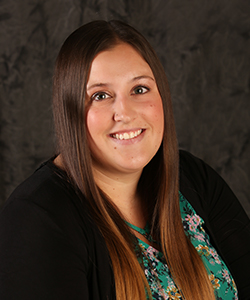 Raised in Belle Fourche, Brianne works in Trust Administration, and
is involved in the day-to-day communication and organization of the
department. She supports managers and employees through a variety of
tasks that relate to Trust operations and communicates and corresponds
with customers to ensure that all their needs are met. Brianne is a
Diaconate Board Member at Belle Fourche United Church of Christ and
a Participant of the Deadwood Mickelson Trail Marathon Relay, AHA
Heart Walk, and Belle Fourche Area Community Center run/walks.