Rick Messer – Senior VP/Rapid City Market Manager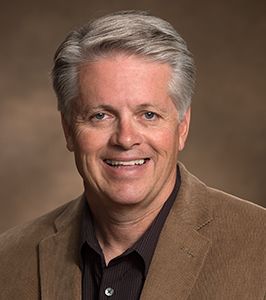 Rick began his banking career with Norwest Bank (formerly First National Bank of the Black Hills) in Rapid City in 1980 after graduating from Chadron State College with a BA degree in Business Administration. During his 17 years with Norwest, Rick worked in the Spearfish market as a consumer lender and a commercial lender. He also worked in the regional office in Sioux Falls as a Consumer Underwriter and Credit Analyst and eventually came back to Rapid City as a District Credit Officer. Rick's career with Pioneer Bank & Trust began over 20 years ago (1997) when he was hired as a Vice President/Commercial Lender. Rick became a Senior Vice President and Manager at the new Mt. Rushmore Rd. location that opened in 2000. Since February of 2016 Rick has served as the SVP/Rapid City Market Manager and is located at the Rapid City West location.
In addition to the BA from Chadron State College, Rick has an MBA from the University of SD and has completed a degree with the Graduate School of Banking at the University of Colorado.
Rick currently serves on the Black Hills Works Board of Directors and has served as past-president of the Rapid City YMCA Board and Behavior Management System Board. He has also served on the United Way of the Black Hills Board and the Rapid City Chamber of Commerce Board.