Alerts and Protections

Take full control of your card – right from your phone.
The online and mobile banking app lets you choose how, when and where your card is used.

When it comes to security, the online and mobile banking app has you covered. That's because this powerful, portable app has Advanced Card Controls that put you in charge of who uses your card — and how they use it. And it's as easy as a tap on your phone.
With Advanced Card Controls, you can:
Turn your card on and off if it's lost, stolen or being misused.
Get instant alerts when your card is used
Set dollar limits to keep spending in check
Prevent transactions that don't match your settings
*some recurring transactions will continue to process when the card is turned off.
It's just another way the online and mobile banking app helps you safely and securely manage your money.
Download the mobile banking app on
Still have questions? Feel free to contact us here.
Here's how to set up Advanced Card Controls:
Go to the online and mobile banking app dashboard and select "Accounts", then select the appropriate account
Go to "Card Management" and choose a card
Finally, tap "Alerts and Protection" and choose the controls you would like to apply to that card
Alerts and Protections are Now Available in the Online and Mobile Banking App!
Card Management is a all-in-one debit card controls module. Just recently, the addition of Alerts preferences was added to enhance.
Alerts and Preferences were formerly known as MyCardRules but now is fully integrated into our Online and Mobile Banking app.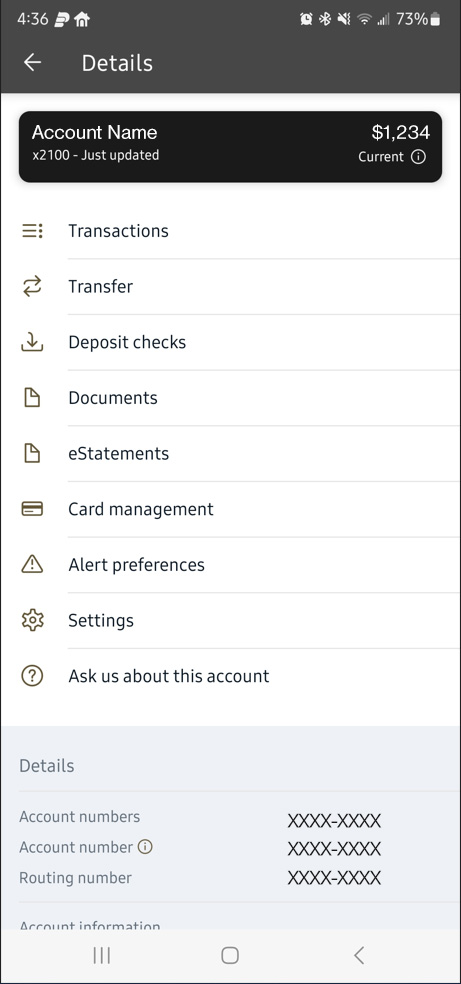 Features
Card Management
Manage multiple debit cards and configure settings for each. Just click on the one you want to work with.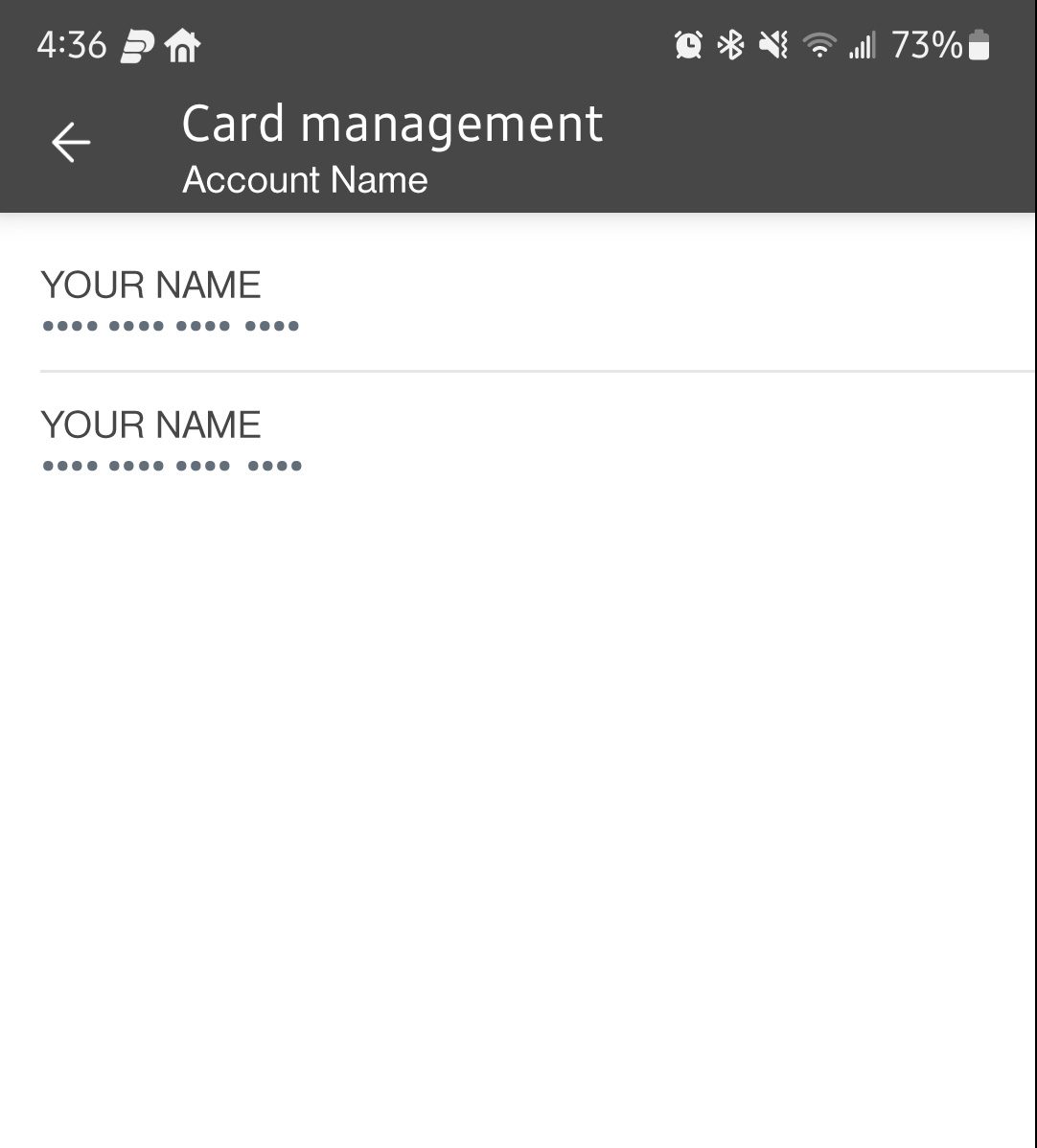 Turn Card On or Off
Seamlessly activate or deactivate cards whenever there is suspicious activity. Click the toggle button to do this.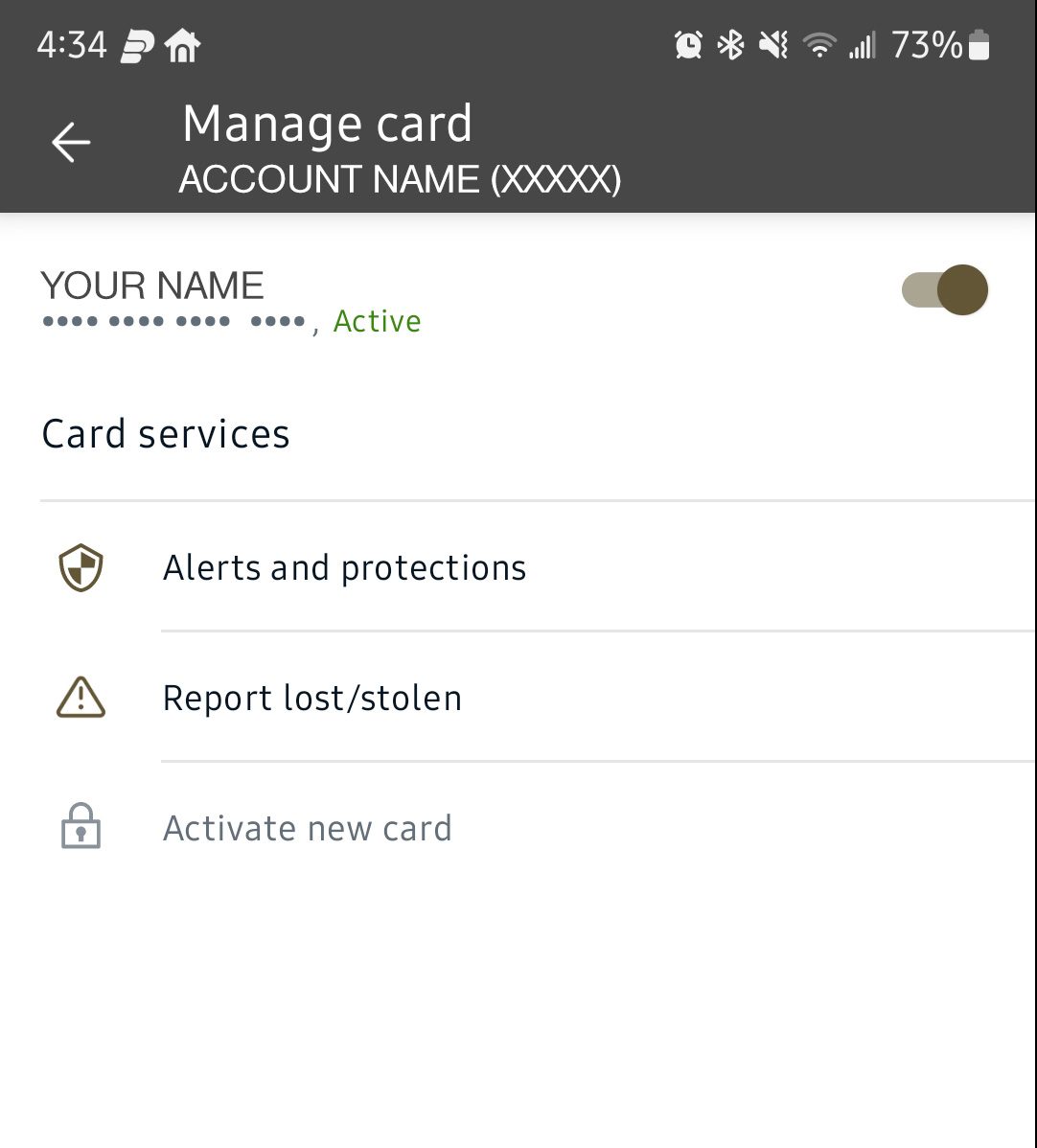 Report Card Lost or Stolen
If your card is lost or stolen, easily report it in the app. Select "My card is lost" or "My card was stolen" on the report card popup.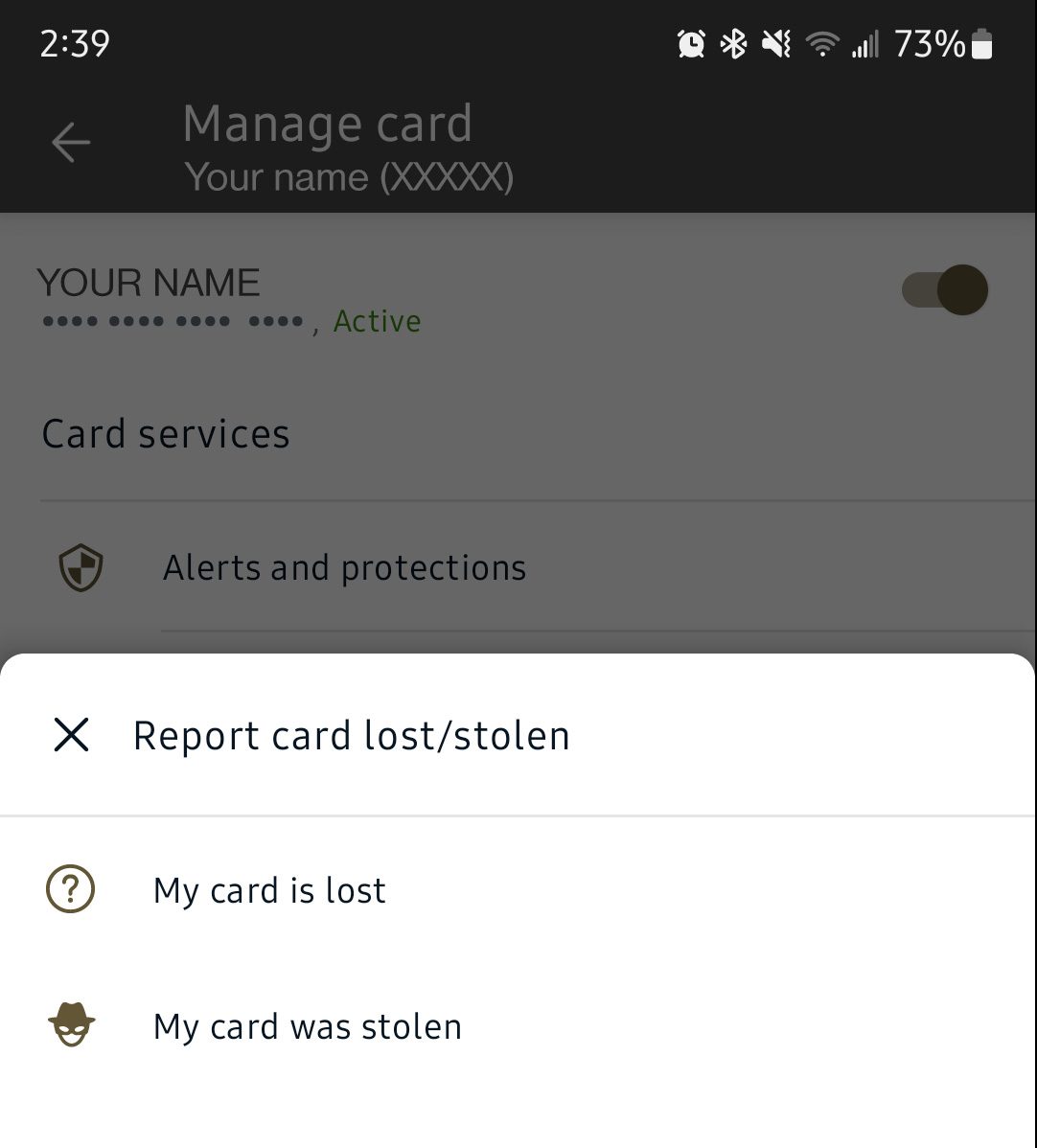 Alerts and Protections
Alerts and Protections Options
In Alerts and Protections, there are six options to control your banking experience: Notification Settings, Protection Options, Locations, Merchant Types, Transaction Types, and Spending Limits.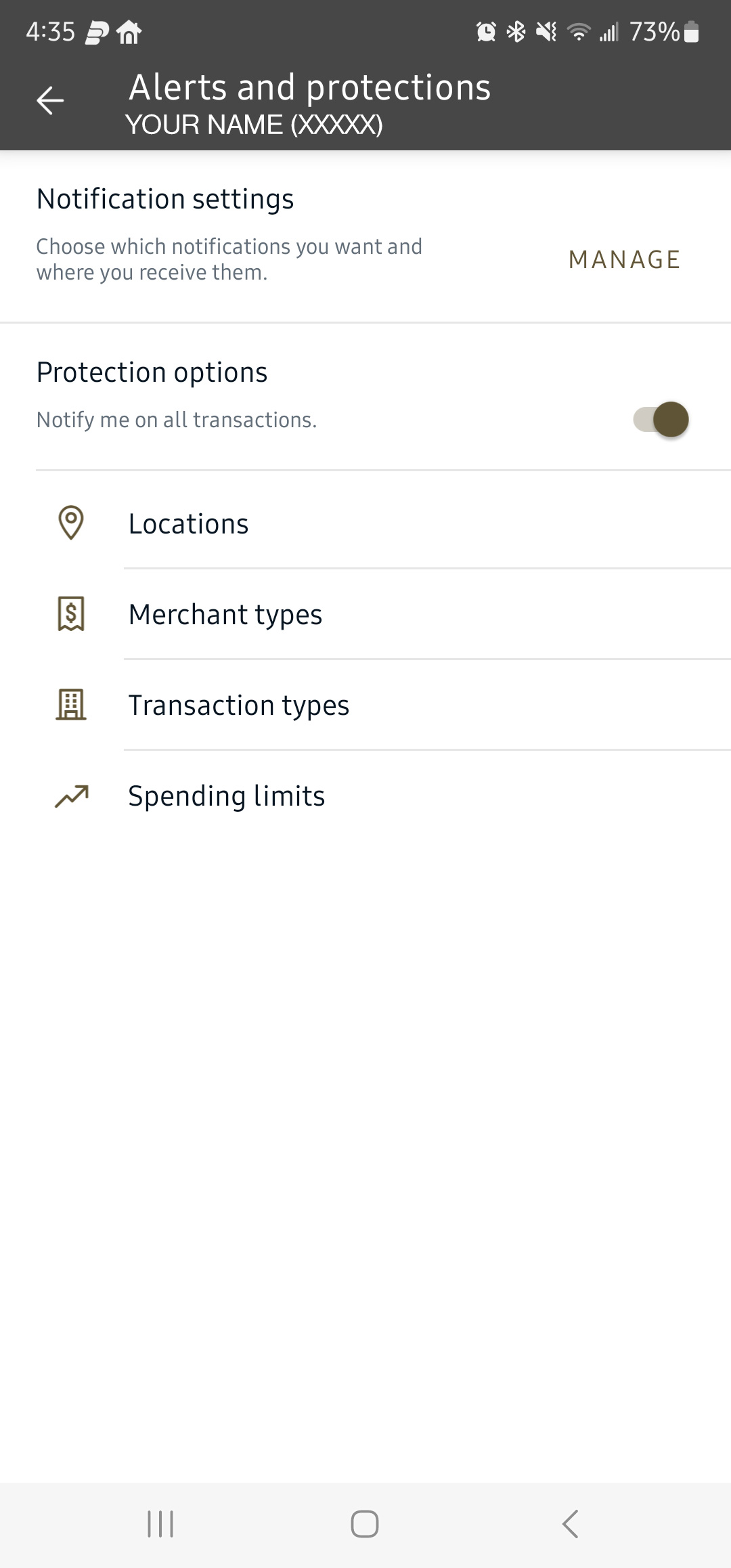 Notification Settings
Control how your blocked transactions and notifications alert you in the notification settings. Choose between Email, In-app message, or Text message.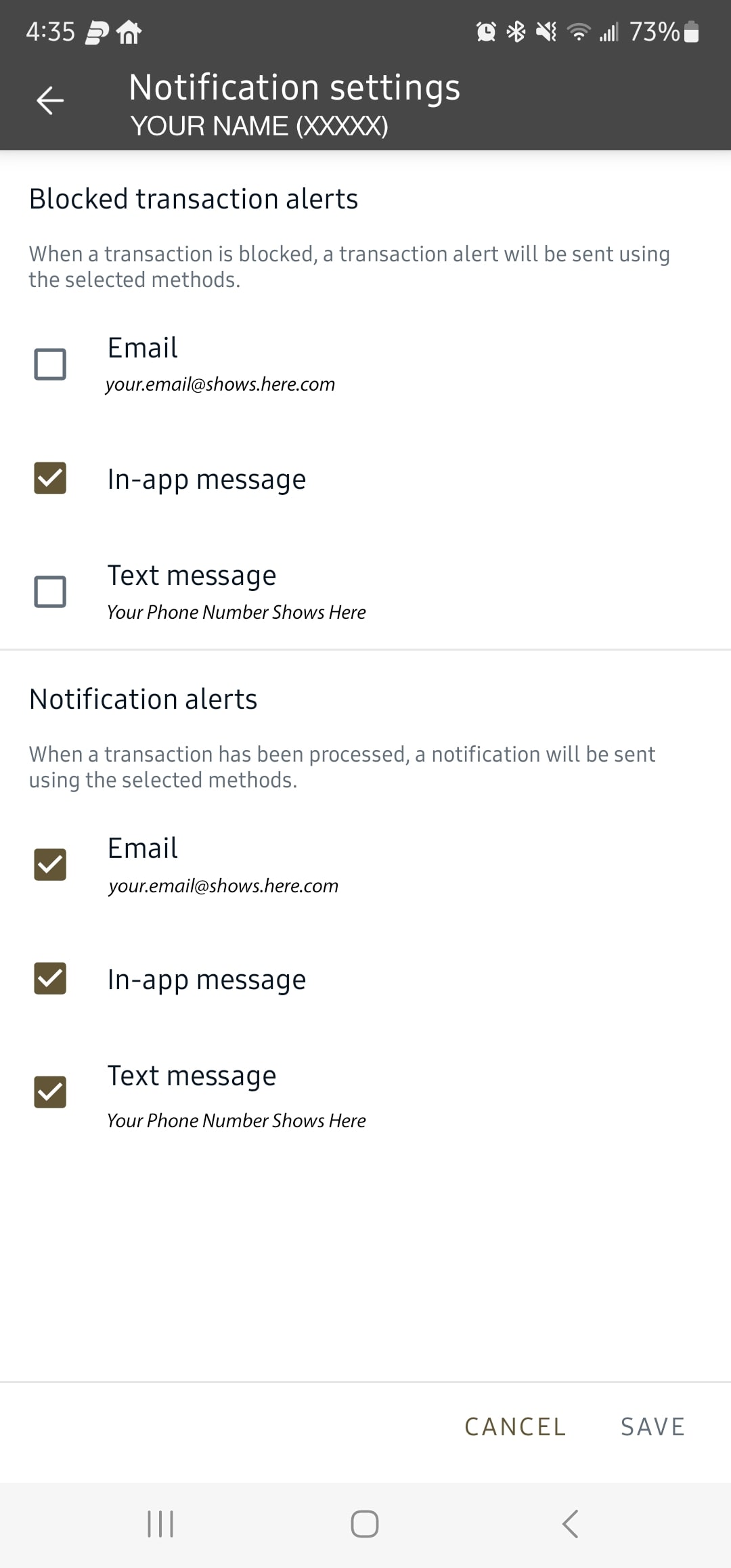 Locations
You can make sure that no international transactions occur in the locations tab. Or, if you want international transactions, have the app notify you.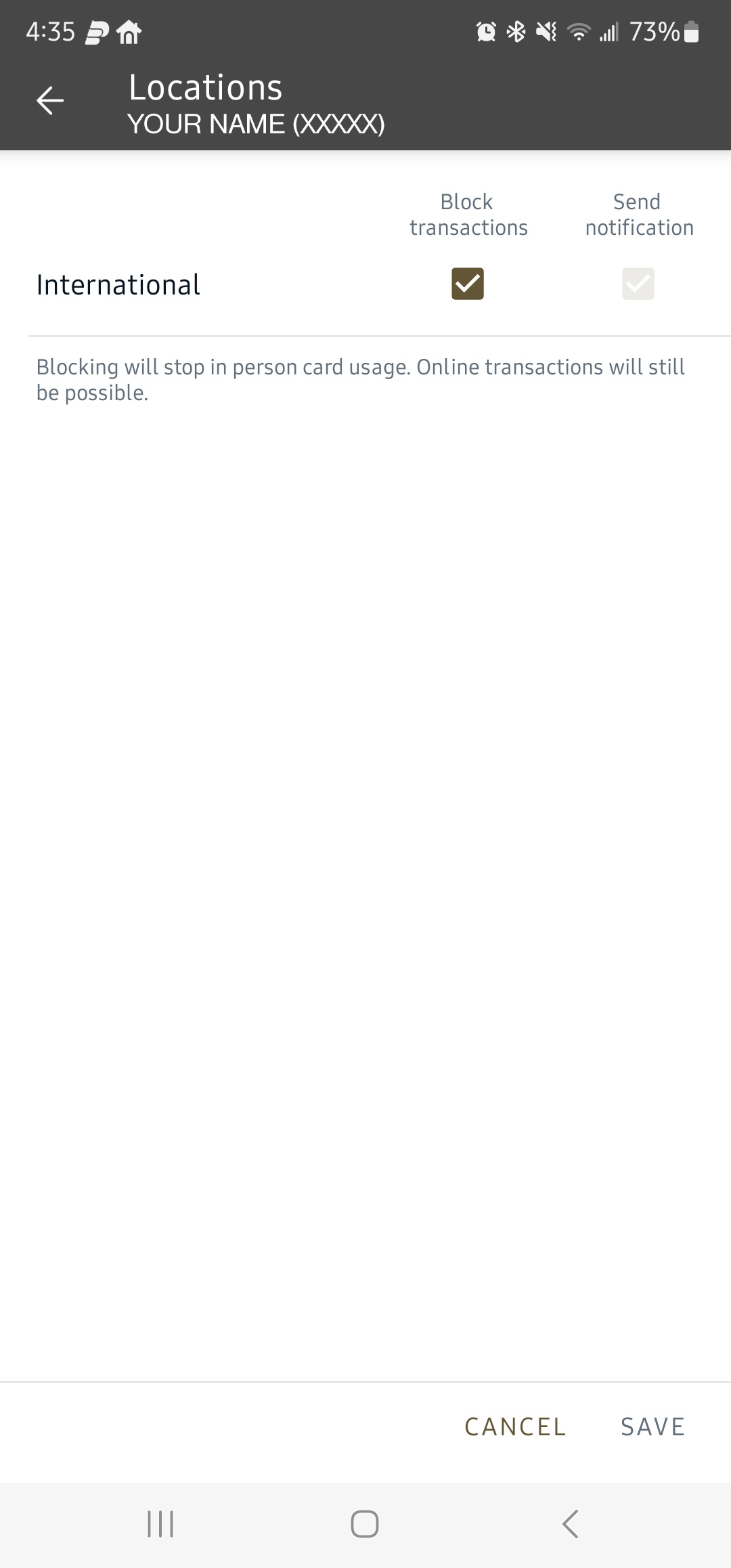 Merchant Types
You can personalize where you are able to spend money within the merchant types settings. There are plenty of options to either block transactions or send notifications.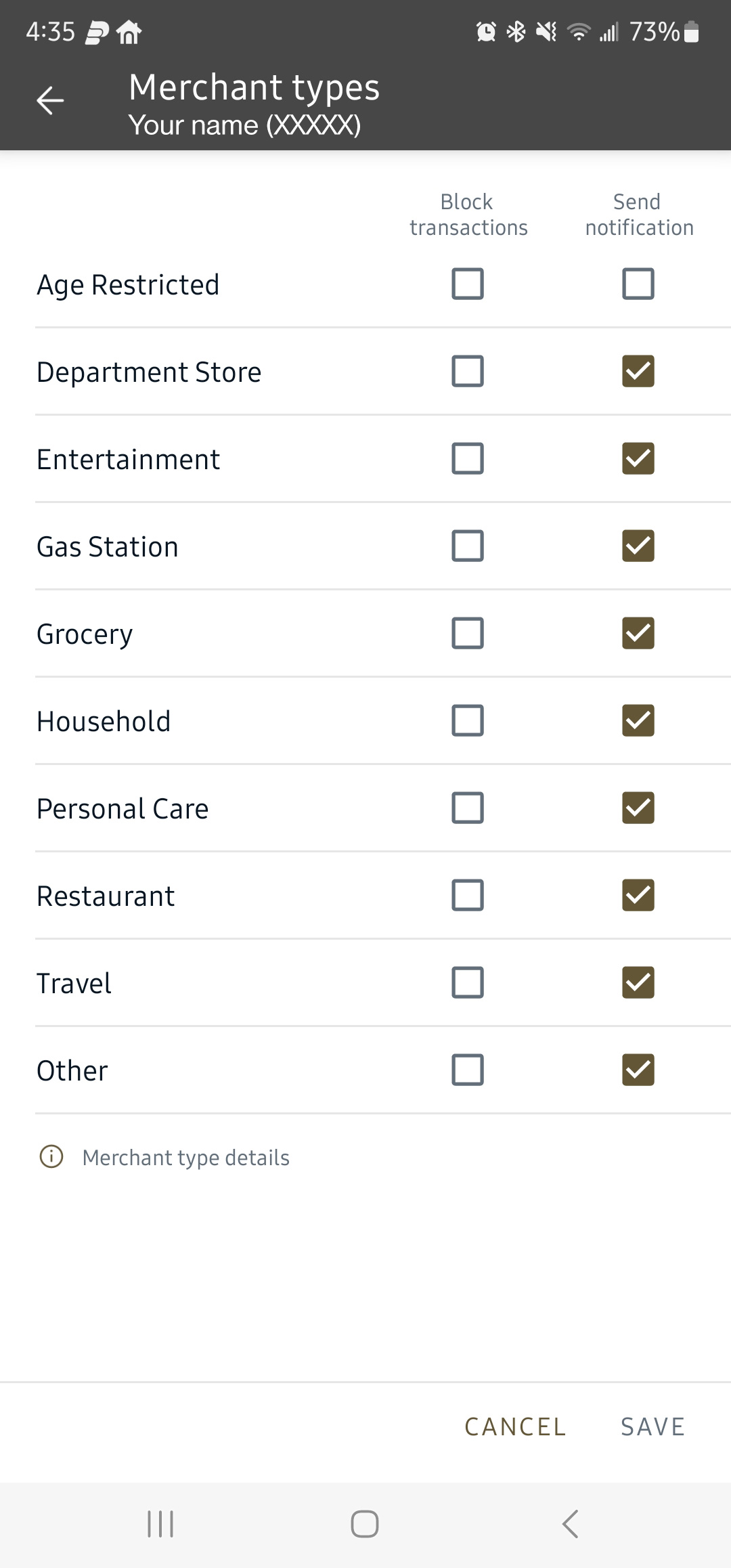 Transaction Types
Choose how you make transactions, whether that is at the ATM, eCommerce, In Store, Mail/Phone Orders, Recurring, and more.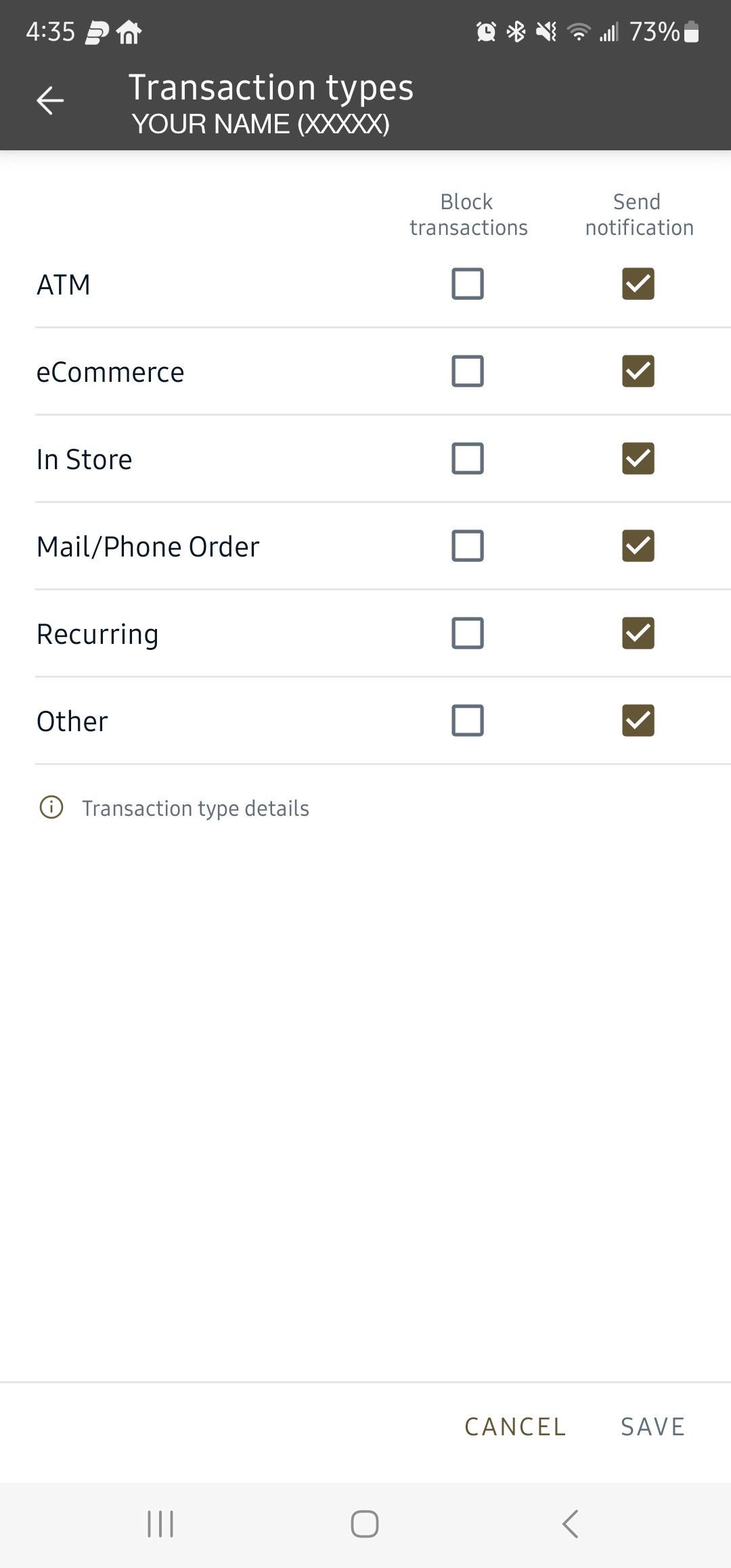 Spending Limits
Need to budget how you spend? Add limits to your individual transactions or monthly spending. Use this to think smarter with your money!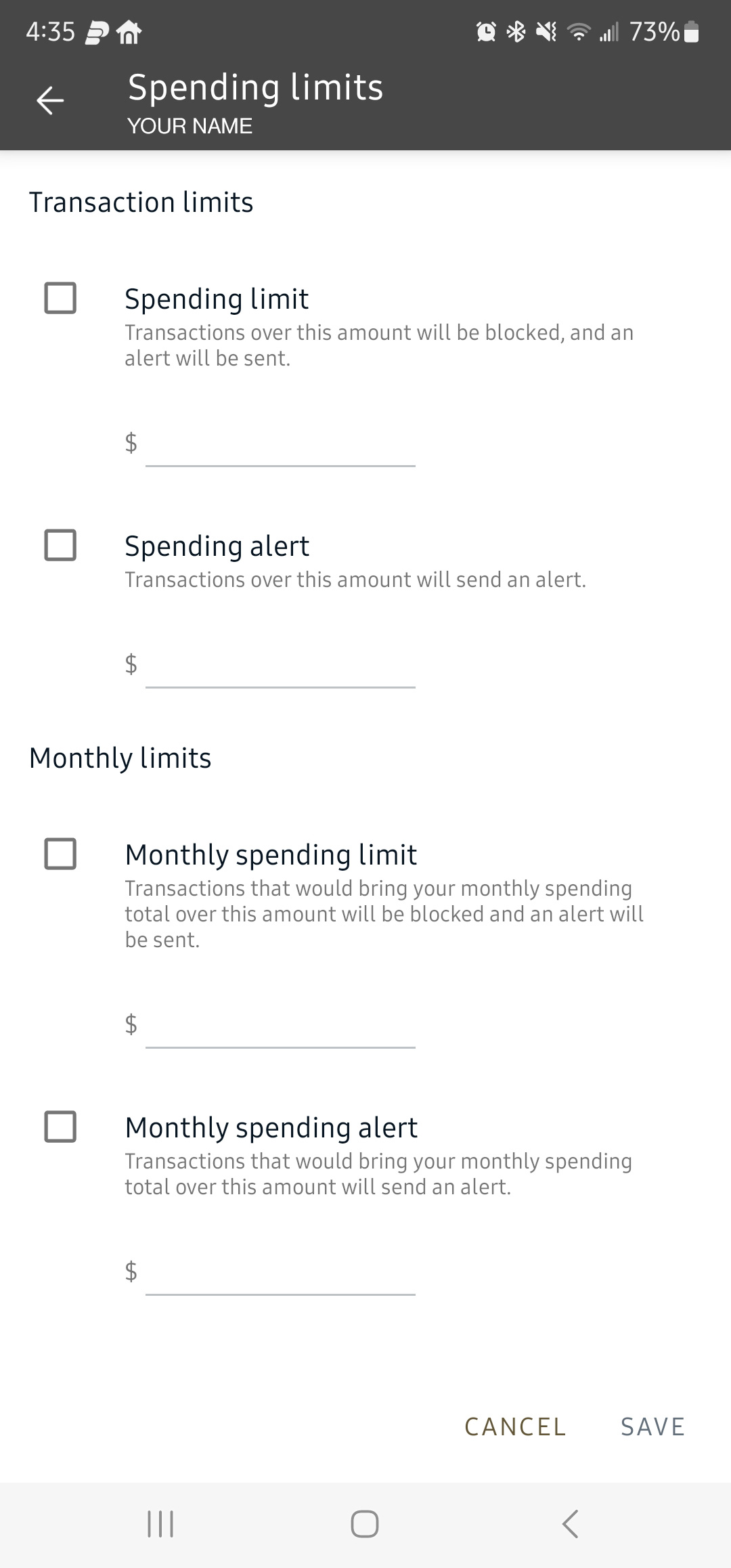 Purchase Alerts
The app has a continuous alert and text chain with all of your purchases. You can easily track what you've made purchases on and the exact date and time you made them. Utilize this feature to make sure no suspicious activity or random purchases occur.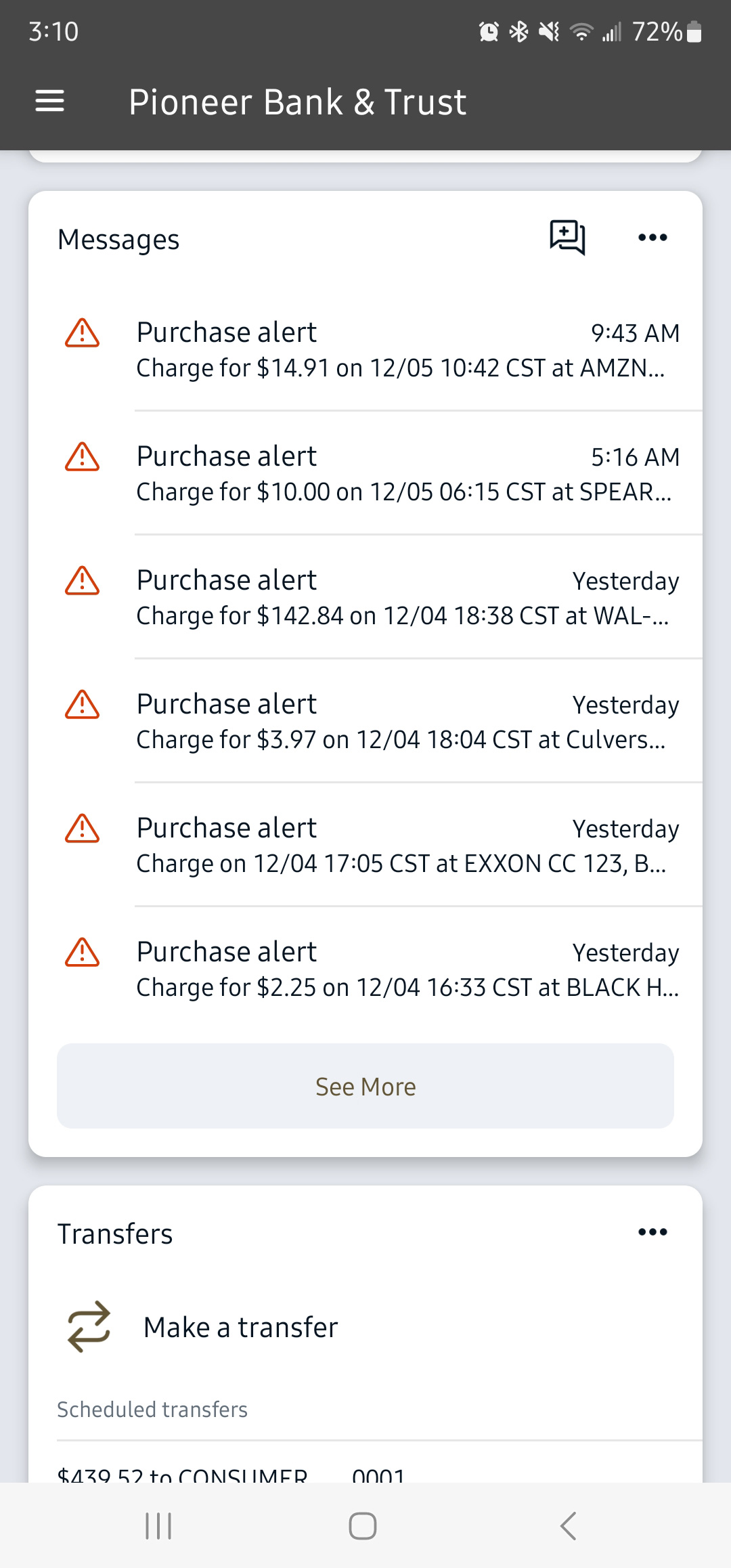 Text Messages
When you make a purchase, you will receive a text from the following number: 844-988-0952. We recommend that you change this number in your contacts to something recognizable like "Banking Alerts" so that you can be updated on your purchases.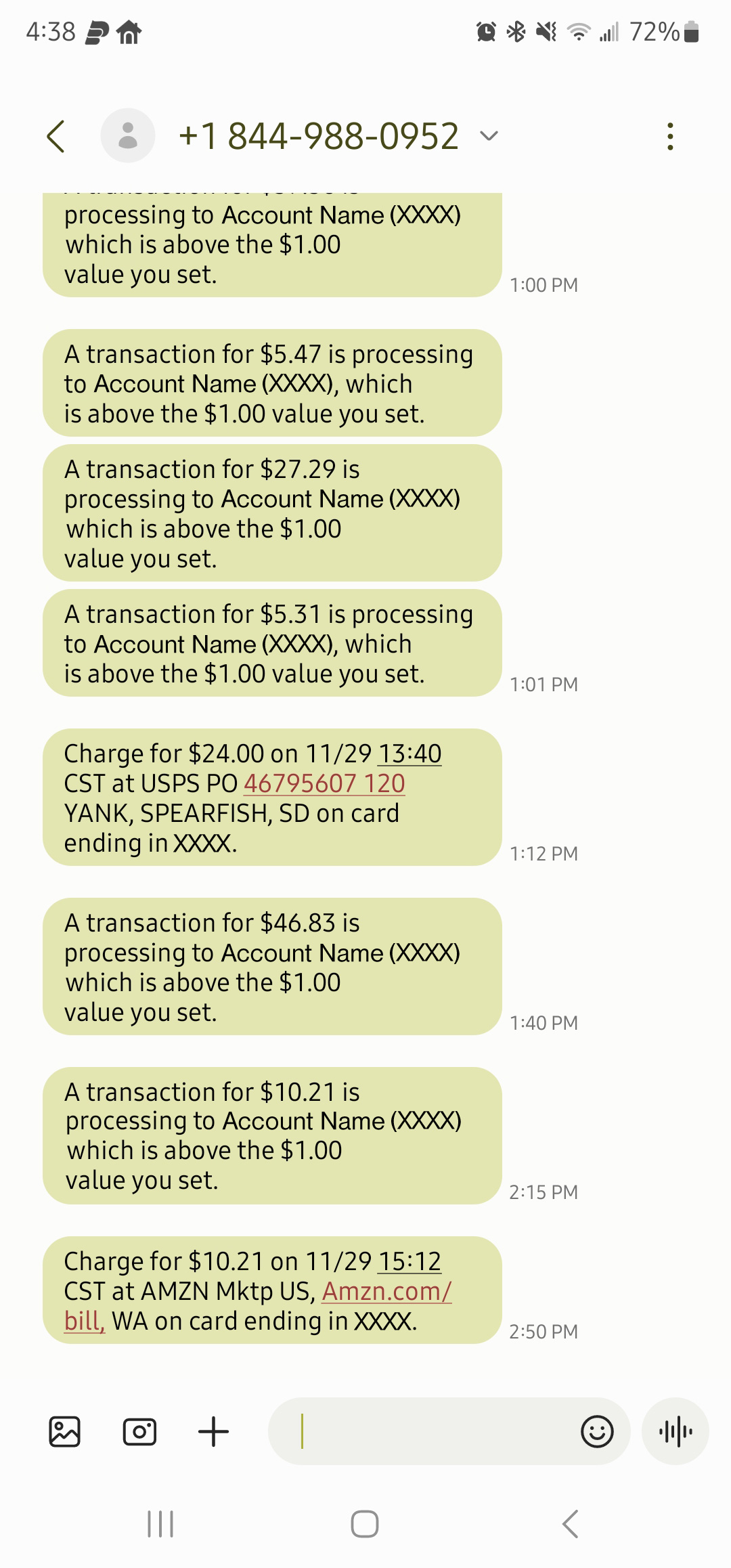 Alert Preferences
You can also personalize your alert preferences within the app. Choose to add alerts to your balances or transactions whenever they are below or above certain limits. This feature allows you to control what alerts you see and when you see them.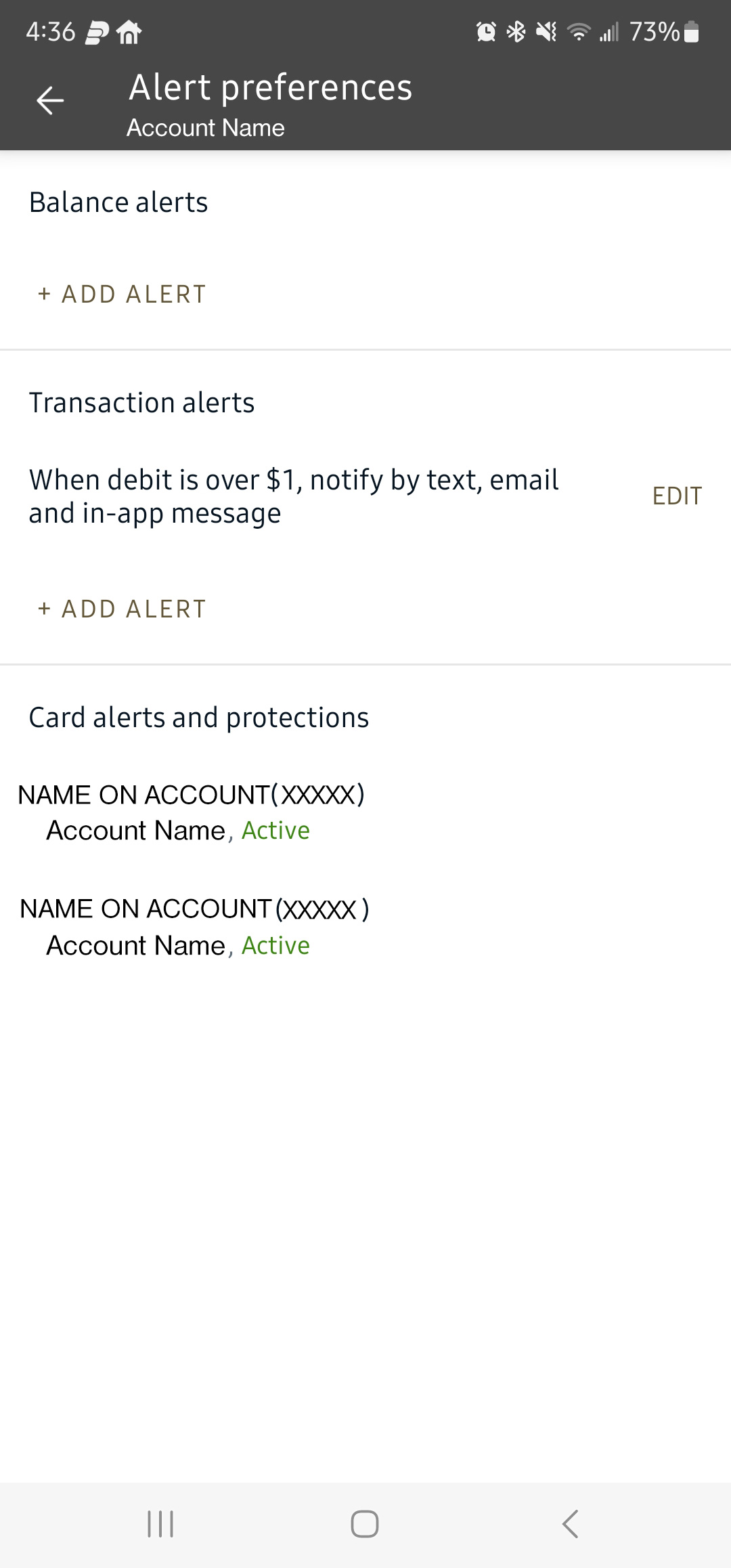 Transaction Alert
This is an example of the balance/transactions alert popup. Here, you can choose when the credit deposit or debit withdrawal is over any amount and the delivery method that suits you – Email, Text, or In-app messages.