Meet Our Team
Helping your family is our first and highest priority. Our team focuses on your needs and has the expertise and experience to help you reach your goals.
Personalized service and an understanding of the local area are our keystones. Your team at Pioneer Bank & Trust has over 140 years of combined experience and from a variety of backgrounds including law, insurance, banking, and accounting. The bank's loan officers offer additional depth for ranching and business expertise.
Your account will be administered 100% in our local offices. If we need a certain skill that isn't available in-house, we will find the best advisors available to assist us. But you will never have your real estate administered by someone in another state. You and your family will benefit from the focus and understanding that a local team provides.
---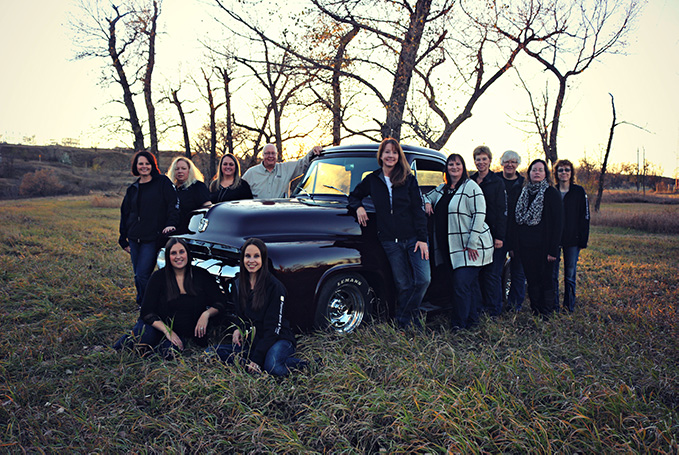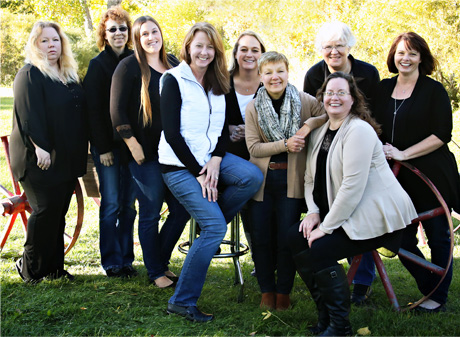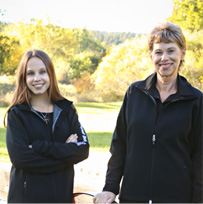 Trust Department
---
Cherie – VP/Trust Department Manager, Belle Fourche
Cherie started her career working part time with Pioneer Bank in 1993 as she finished her bachelor's degree in accounting and business administration. In 1995, as she was preparing to graduate, a position opened at the Belle Fourche Trust Department in operations. She has enjoyed education opportunities through Cannon Financial, earning honor graduate status, from the Operations School and the Trust School. In May 2016, Cherie was promoted to Trust Dept Manager and now enjoys managing the many faucets of the department including the trust services offered in the Rapid City, Spearfish, and Belle Fourche locations as well as the trust operations center located in Belle Fourche. Cherie has been involved with the All Car Rally in Belle Fourche for a number of years. The event is held on the Saturday of Father's Day weekend every year and is a good time for car enthusiasts as well as families.
---
Melynda – Trust Officer, Belle Fourche
Melynda has been with the Pioneer Trust Department for more than 20 years and is currently a Trust Officer. She came to Pioneer Bank & Trust with an Insurance background and has completed Cannon Trust School. Her favorite part of her job is helping customers.
---
Ed – VP/Trust Officer, Rapid City West
Ed joined the Trust Dept. in 1991, accruing 26 plus years in estate/financial planning, investment and fiduciary administration. He earned a Law Degree from Nebraska (1986) and B.S. in Economics/Ag Bus. from SDSU (1983). Ed previously worked for five years as an attorney in Belle Fourche emphasizing tax, estate and business planning, and contracts. He has earned professional designations as a Certified Financial Planner® (2002) and Certified Trust & Financial Advisor (1995). He is a past-president and multi-term Board member of the West River Estate & Financial Planning Council.
---
Kalynn – VP/Trust Officer, Rapid City West
Kalynn has more than 17 years of experience working with personal trusts and investments. Prior to joining Pioneer Bank & Trust, Kalynn worked for another area trust department and also for the Rapid City Convention and Visitor's Bureau. She is a 2000 graduate with a B.S., Business Administration, emphasis in Financial Management from National American University, she also graduated from Cannon Personal Trust School and earned her CTFA designation in 2012. Kalynn is also a 2015 Leadership Rapid City graduate and a member of the West River Estate Planning and Financial Planning Council. She enjoys volunteering at her church, local community charities, school and also co-leads a local MOPS –Moms Next group.
---
Renae – Trust Officer, Spearfish
Trust Officer

Renae is a 1985 Graduate of Northern State University and is a Certified Public Accountant. She joined the Trust Department in May 2018 after 28 years in public accounting in Belle Fourche. Her public accounting emphasis was in individual, trust and small business tax return preparation, as well as financial statement preparation and audit. Community Service is very important to Renae and she has been involved in many local organizations.
---
Non Deposit Investments Available Through Pioneer Bank & Trust Are Not FDIC Insured, Are Not Deposits, Obligations or Guaranteed by Pioneer Bank & Trust, Are Subject to Investment Risk Including Possible Loss of Principal