Leaving pioneerbankandtrust.com
You are now leaving the Pioneer Bank & Trust website. This site may have a privacy policy and security different than Pioneer Bank & Trust.
Your
Local

Banking Partners
I Am Local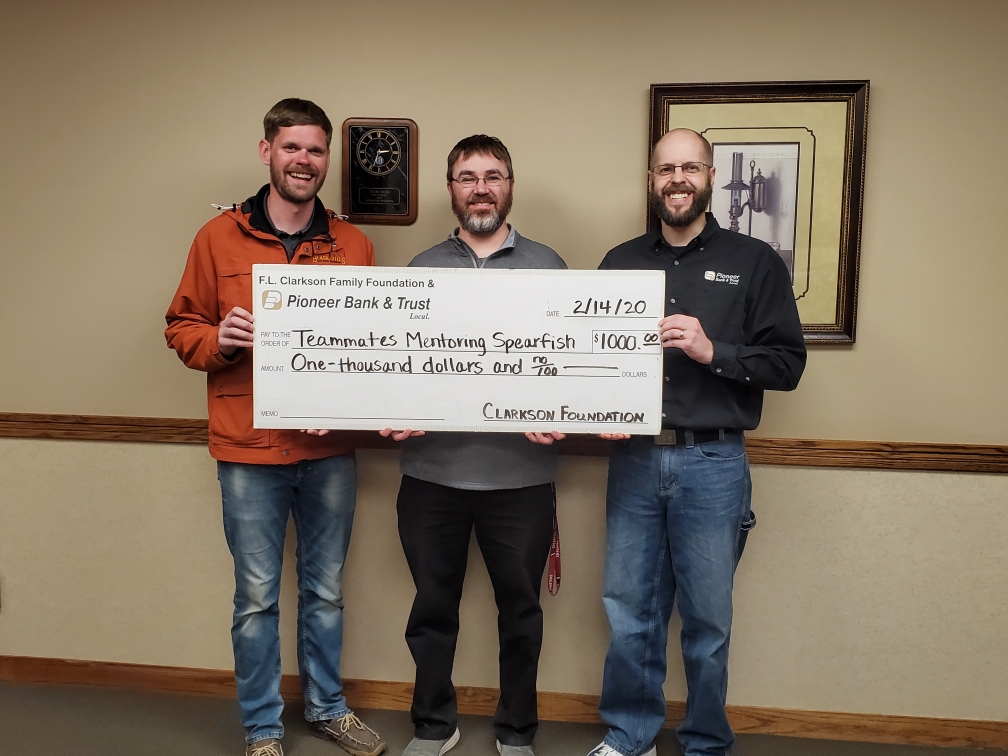 Spearfish chapter of Teammates Donation
March 11, 2020
Pioneer Bank & Trust and the F.L. Clarkson Family Foundation gave $1,000 to the Spearfish chapter of Teammates. Teammates is an in-school mentoring program started by Tom and Nancy Osborne. Pictured from left to right: Nathan Hoogshagen, Teammates Advisory Board, Matt Koehler, Teammates Program Coordinator and Alex Gustafson, Teammates Advisory Board and Retail Banking Manager.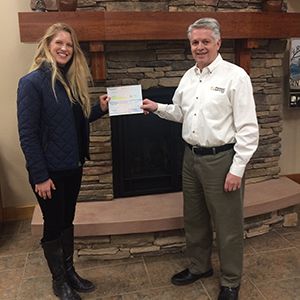 Wellfully Capital Campaign Donation
July 25, 2018
Pictured with Rick Messer is Jessica Olson, Executive Director/CEO of Wellfully presenting a check for $10,000 to the Wellfully Capital Campaign. They are in the process of constructing a new building to house their Adolescent Care Center in Rapid City. This is year one of our 5 year pledge to this capital campaign.
Read More Headlines