I Am Local
---
American Heart Association's Annual Heart Walk
September 21, 2021
On Saturday, September 18, Pioneer Bank & Trust took part in the American Heart Association's Annual Heart Walk in Rapid City. We had more than 20 people walk and we raised nearly $9,000! What a beautiful day to give back to the communities we serve!

Pioneer Bank & Trust Employee Receives Prestigious Banking Diploma
September 13, 2021
BOULDER, COLO. – Pioneer Bank & Trust is proud to announce Jay Cordell's completion of the Graduate School of Banking at Colorado's (GSBC) state-of-the-art graduate school of banking program. Graduates receive their GSBC diplomas upon successfully completing three annual two-week sessions of classroom training on the University of Colorado Boulder and were honored in a […]
Read More

Pioneering Contributions
August 9, 2021
Pioneer Bank & Trust and the FL Clarkson Family Foundation recently made contributions to two very worthy LOCAL organizations. Thank you to Young Life and Bella Pregnancy Resource Center for everything you do in support of our communities!
Read More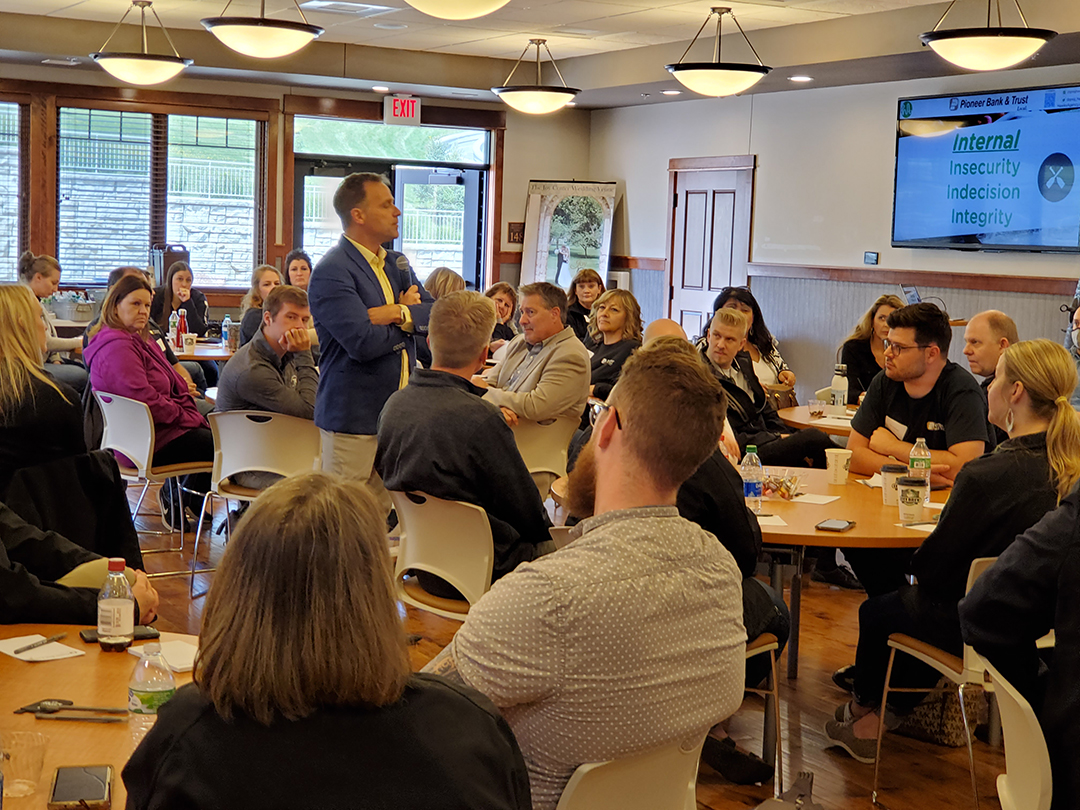 Pioneering Endeavors
May 12, 2021
May 11 & 12, 2021 – Earlier this week Pioneer Bank & Trust hosted a retreat in the Joy Center at BHSU for our employees. Guest speaker, Greg Hawks, spent two days educating and entertaining our entire staff. Topics included team development, crafting culture and empowering employees. Enthusiastic and energetic, Greg sought to motivate our […]
Read More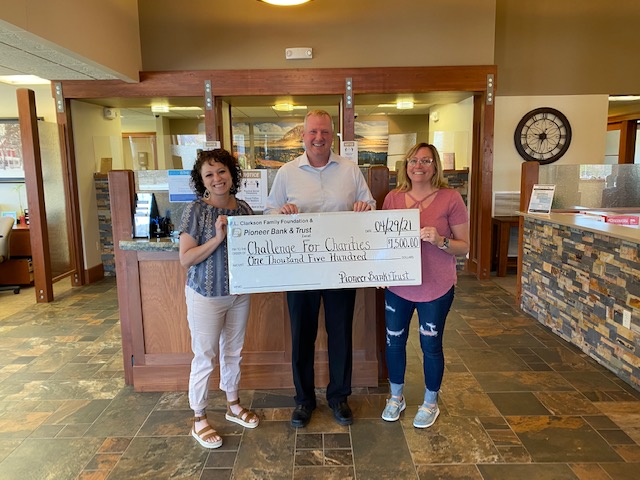 Pioneering Contributions
April 29, 2021
Brice Rock in Sturgis donated $1,500 to the Sturgis Downtown Foundation "Challenge for Charities." Receiving the contribution are Richelle Bruch and Tammy Even.
---
---