I Am Local
---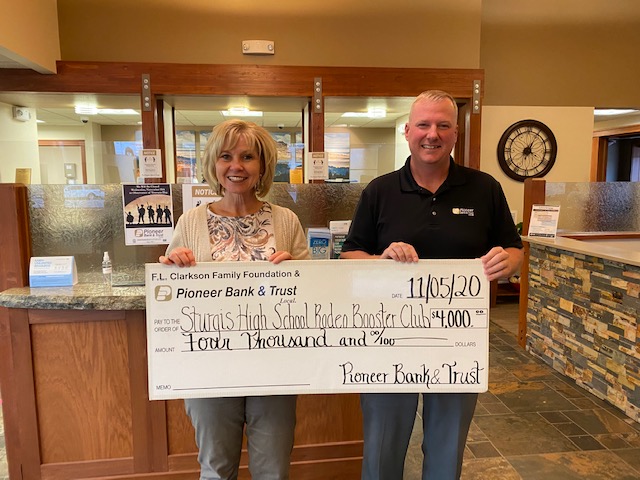 Sturgis High School Rodeo Booster Club Donation
November 6, 2020
Brice Rock, Senior Vice President & Manager at Pioneer Bank & Trust in Sturgis, presented a check to Chrissy Peterson, treasurer of the Sturgis High School Rodeo Booster Club. The funds will be used to help with the costs of relocating the rodeo grounds in Sturgis.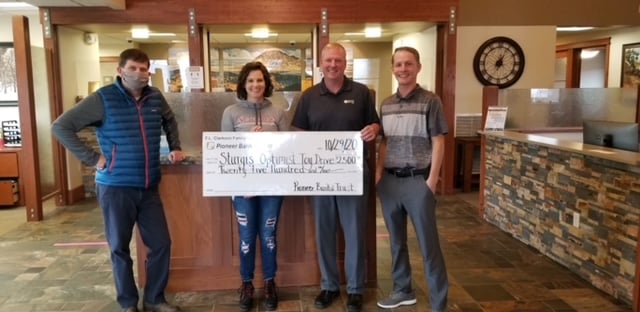 Optimist Club in Sturgis Donation
October 30, 2020
Brice Rock recently made a $2,500 contribution to the Sturgis Optimist Toy Drive. Let's help give the kids a Christmas to remember! (Pictured from left: Derrick Linn, Brenda Sabers, Brice Rock, Alan Roth.)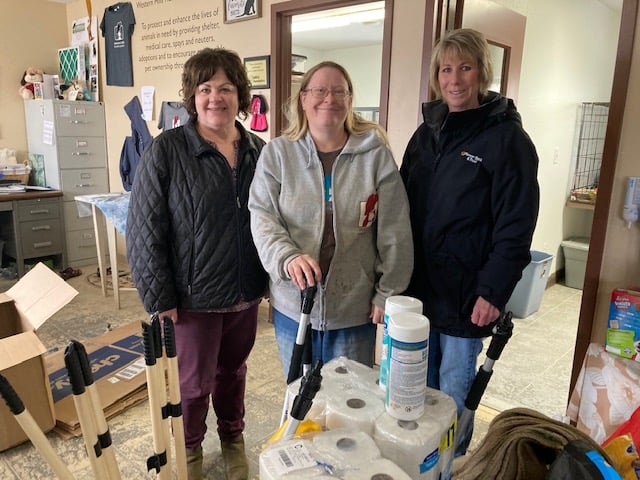 Western Hills Humane Society Donation
October 22, 2020
Pioneer Bank & Trust donated $1,000 in cleaning supplies to the Western Hills Humane Society this morning, and we would encourage you to give these folks (and our furry friends) a hand!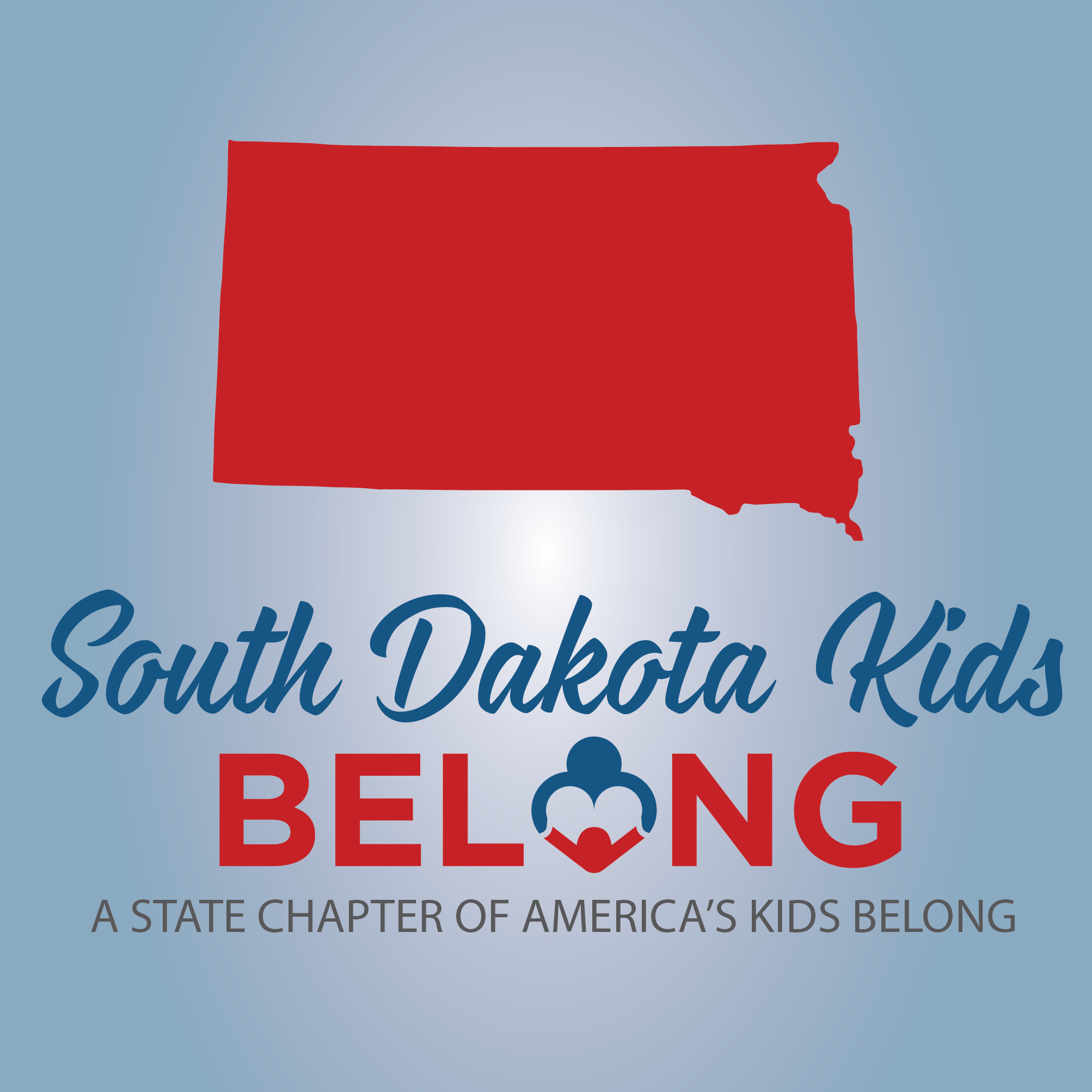 South Dakota Kids Belong Donation
September 14, 2020
Pioneer Bank & Trust has donated $8,500 to South Dakota Kids Belong. Thank you for using your business influence and resources to make a difference in the lives of vulnerable children. You are giving them hope and the chance to belong.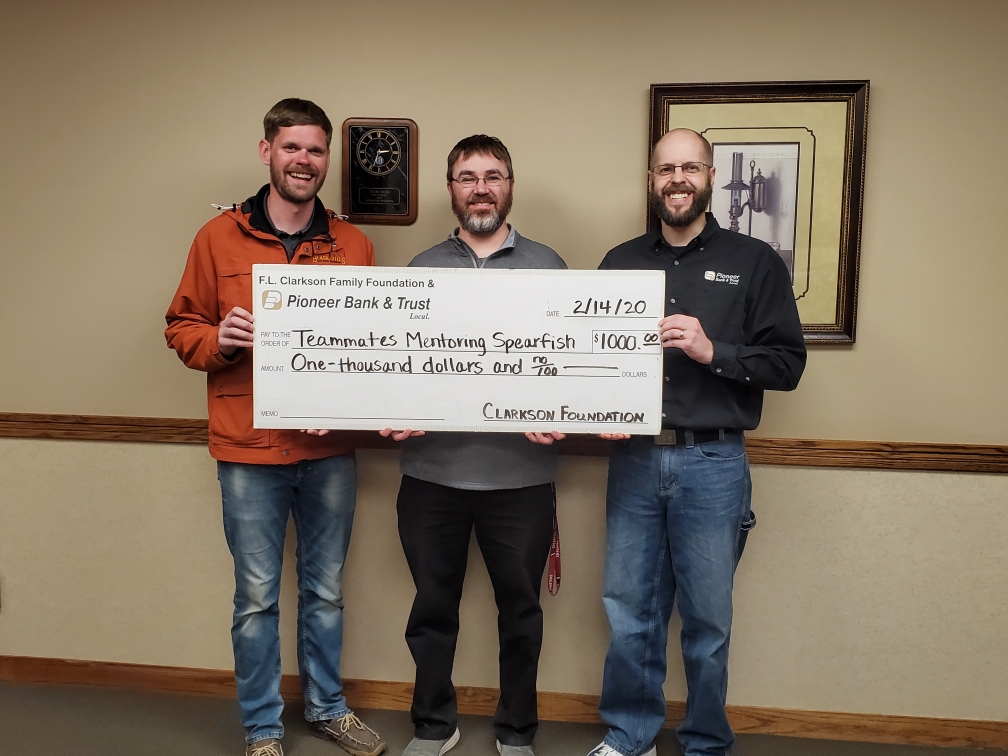 Spearfish chapter of Teammates Donation
March 11, 2020
Pioneer Bank & Trust and the F.L. Clarkson Family Foundation gave $1,000 to the Spearfish chapter of Teammates. Teammates is an in-school mentoring program started by Tom and Nancy Osborne. Pictured from left to right: Nathan Hoogshagen, Teammates Advisory Board, Matt Koehler, Teammates Program Coordinator and Alex Gustafson, Teammates Advisory Board and Retail Banking Manager.
---
---