Bryce Richter – VP/Commercial & Ag Lender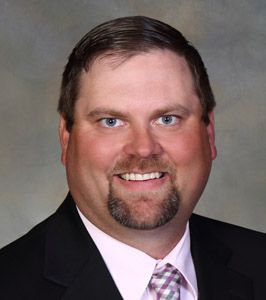 Bryce was raised in a cattle ranching family east of Enning, SD and is a proud graduate of Sturgis Brown High School. Being raised on a ranch, Bryce has an understanding of a rancher's needs and way of life. He matches that background with 15 years of banking experience to find financial solutions for area farmers and ranchers.
Bryce is active in the Sturgis community, serving on the Sturgis Soccer Association Board of Directors, coaching youth soccer, and serving on the Meade 46-1 School Board.