Leslie Rodriguez – Commercial Loan Officer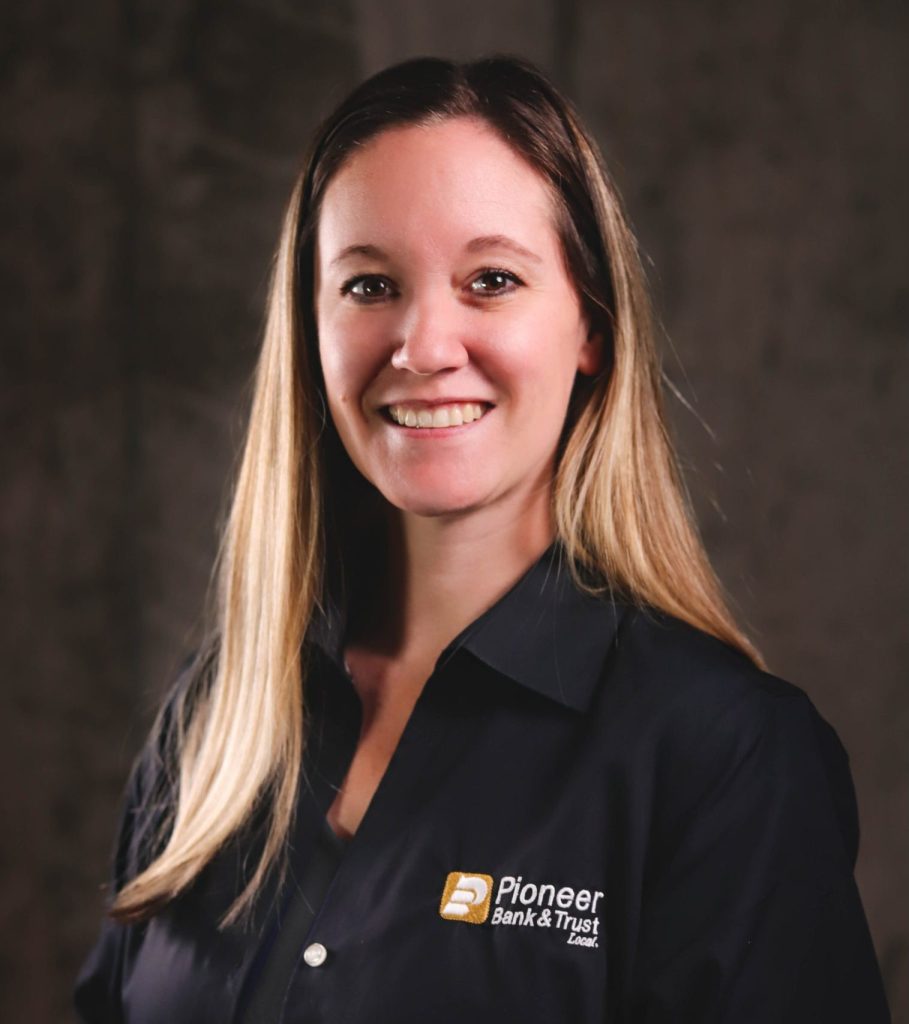 Leslie began her banking career as a teller/customer service representative and quickly advanced her skills moving up to a service manager and overseeing the teller line. While learning the retail side of banking, Leslie was also completing her undergraduate degree in business with an emphasis on Finance and Economics from Black Hills State University. In 2013 Leslie moved into the role of a credit analyst, underwriting loans. Her nine years in underwriting has strengthened her skills in understanding a variety of small business, commercial, and agriculture loans. Leslie moved into a lending role in January 2022 and has been able to utilize the skills she has learned over the last 13 years in banking to provide exceptional service to her customers.
At Pioneer Bank & Trust giving back to the community is a vital component of our mission. Leslie is actively involved in several organizations including being on the Board of Directors for the Seventh Circuit CASA Program in Rapid City and donating time to Heroes Giving to Heroes, United Way, Love Inc., Feeding SD, and YFS to name a few. Her passion for giving is driven by children and military.