Local Financial Services Professional Earns National Certification


FOR IMMEDIATE RELEASE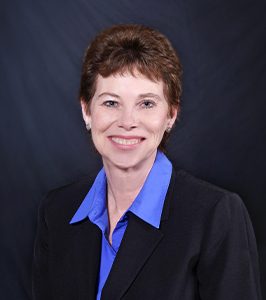 Spearfish, South Dakota – Renae Schaeffer, CPA, Trust Officer, Pioneer Bank & Trust, was recently awarded the Certified Trust & Financial Advisor (CTFA) professional certification from the American Bankers Association.
"Earning the CTFA certification validates Renae's experience and depth of education in the wealth management industry," said Cherie Coleman, VP & Trust Department Manager.
The CTFA certification is awarded to individuals who demonstrate excellence in the field of wealth management and trust. To qualify for the CTFA certification, individuals must have certain levels of experience and education in the trust profession, pass an exam, and agree to abide by a code of ethics. The CTFA exam covers many areas including fiduciary and trust activities, financial planning, tax law and planning, investment management and ethics.
Renae has been a Trust Officer with Pioneer Bank & Trust since May 2018. Prior to joining the Trust Team, Renae spent over 30 years working in public accounting. Her public accounting career included advising clients regarding their tax, accounting and financial situations.
Financial services professionals, working through ABA, initiated the CTFA certification and seven others in order to establish meaningful standards of knowledge in specialty areas of the financial services industry. ABA Professional Certifications formally recognize those who meet these standards and meet professional continuing education and development requirements.
ABA Professional Certifications promote the highest standards of performance in the financial services industry by validating individuals' knowledge and expertise. For more information, call 202-663-5092 or visit www.aba.com/certifications.
Brothers F.M. and H.W. Clarkson founded Pioneer Bank & Trust in Buffalo in 1913. The Clarksons were known for their fairness and willingness to help neighbors. It was those qualities that helped them create what has become Western South Dakota's premier agricultural and business bank.
Today, Pioneer Bank & Trust offers a complete assortment of competitive banking products and services but, it is our local, hometown service that is responsible for our growth. We serve five communities at six locations in Western South Dakota with banks in Belle Fourche, Buffalo, Spearfish, Sturgis and two Rapid City locations.
Non Deposit Investments Available Through Pioneer Bank & Trust Are Not FDIC Insured, Are Not Deposits, Obligations or Guaranteed by Pioneer Bank & Trust, Are Subject to Investment Risk Including Possible Loss of Principal